Miss Leybourn's Life in China
A research project undertaken by Judy Ding, Museum Volunteer and Hannah White, Collections Assistant.
Part 1
Who is Amelia Leybourn? From Middle Class Manchester to Missionary in China
In 2019, during a "Fun Palaces" event at Warrington Library, a selection of items from the Archives were on display to visitors. Amongst these items, were a bundle of Chinese documents donated to the Archives in the early 1900s by a Miss Leybourn. Also at the event was a Chinese Calligraphy group led by Wendy Ding. The Chinese documents, so beautiful to look at, had lain in the Archives untranslated for almost 100 years. So having a group who were able to 'shine a light' on their meaning for us seemed an opportunity too good to miss.
It therefore followed, that Mrs Ding with the help of friends and family, worked to transcribe the documents. Members of the Warrington Archives team began to conduct research into the donor, Miss Leybourn.
It was at this point that a fascinating story began to emerge, of a young Edwardian woman from the Northwest of England, who made a dangerous and arduous journey to China, where she would live and work for most of the rest of her life.
This series of blogs will look at Miss Leybourn's journey and at some of the intriguing items that she donated to Warrington Archives all those years ago.
The Story Begins
We are first introduced to Amelia Leybourn by the October 1911 edition of the Manchester Courier newspaper (Figure 1). In an article detailing the work of the British and Foreign Bible Society in the local areas, we hear how the group's Manchester division were introduced to a Miss A.L. Leybourn of the C.M.S Medical Mission, Hok-Chiang, China.
                            Figure 1. Article in the Manchester Courier dated 25th October 1911
The article records the Lady Mayoress's great admiration for the work of the British and Foreign Bible Society, translating the Bible into different languages, currently having reached a massive 432 languages. At the meeting, Miss Laybourne provided an account of the missionary work being carried out in China alluding also to the 'cruel and ignorant methods of native doctors. This description can sound insulting to Chinese people and traditional Chinese medicine, but terms such as these were commonly used by missionaries in the UK at the time. By showing the worst aspects of medicine in China, Missionaries hoped to raise more funds for their hospitals and surgeries. A later blog will look at the work of medical missionaries in China and the changes they endeavoured to bring to women's medicine in the country.
So, we can see from this article, that Miss Leybourn was working as a missionary in China in 1911. But where does her story start, the answer is in a middle-class family living in Cheetham, Manchester.
Daughter to William and Louisa
Born on 19th November 1868 in Manchester, Amelia Louisa Leybourne lived as a young girl with her family at 19 Beech Street, Cheetham, Manchester. She was baptized on 31st January 1869 at Ebenezer Chapel, Cheetham, Lancashire by Reverend Thomas Chope. The daughter of William Leybourne and Louisa Mary of 3 Beech Street, Cheetham (Figure 2).
Figure 2. Marriage registration of Miss Leybourne's parents (10th March 1864)
Aged only 2 years, Amelia can be seen on the 1871 Census living with her father William aged 31 years and a Muslin Salesman (textile trader), her mother Louisa aged 28 years, her siblings Edward aged 3 years, her sister Ethil aged 5 months and brother Robert also aged 5 months and a general servant by the name of Esther Yates (Figure 3).
Figure 3. 1871 Census for England and Wales
Ten years later, now aged 12 and a scholar, Amelia can be seen again on the 1881 Census, still living with her family but at a new address of 135 Slade Lane, Levenshulme, Manchester. Amelia's father is still working as a textile trader (Figures 4 and 5).
Figure 4. 1881 Census for England and Wales
Figure 5. 135 Slade Lane, Levenshulme (Image courtesy of Google Maps)
Then in 1891, the Census shows that Amelia is now a young adult aged 22 years, still living with her family, but this time at the new address of 20 Ash Cottage, Levenshulme. Sadly, we see that Amelia's mother Louisa has died, leaving her father William a widow and looking after their children. There is also another brother Norman aged 15 years, whom we had not met previously, and her cousin Charles also aged 15 years, who appears to be living with the family whilst at school (Figure 6).
Figure 6. 1891 Census for England and Wales
Amelia as a Registered Missionary
On the 1901 Census, we see Amelia now aged 32 years is still living with her family, now at 16 Brownsville Road, Heaton Norris, Manchester. Her father William appears to have remarried to Florence and the couple have had two children Frederick and Iris. He is still working as a Cotton Muslin Salesman. It is on the 1901 Census that we are first able to see reference to Amelia's early missionary work as she is recorded as having the occupation of Trained Nurse Missionary (Figures 7 and 8).
Figure 7. 1901 Census for England and Wales
Figure 8. 16 Brownsville Road, Heaton Norris, Manchester (Image courtesy of Google Maps)
Granted Entry into China
We do not have a record for Amelia on the 1911 Census, so perhaps she may have already taken up her new Missionary role in China. Indeed, on 10th November 1899 when Amelia was aged 30 years, a Chinese Passport/Visa was issued to her, granting entry into China (Figures 9 and 10). Within the terms of the passport, Amelia is recorded in Chinese writing as having the occupation of a 'nun' or 'sister', so we know that by November 1899, she had already undergone her medical training.
The passport granted not only entry into China but also permission to  travel throughout the country and to undertake missionary work. The first line of the passport/visa states that permission is granted by the British Consulate, and we can see that there is what is called a red 'Chinese Chick Stamp' which were used by the British Embassy (in Chinese Script) authorizing the passport. The stamp on Miss Leybourn's document shows that the British Consulate was in Foochow, China (Figure 11).
Figure 9. Passport issued to Miss Amelia Leybourn for entry into China (Warrington Archives)
Figure 10. Miss Leybourn's name in Chinese Characters (Warrington Archives)
Figure 11. Passport stamp of the British Consulate at FooChow, China (Warrington Archives)
We are fortunate to have a translation of Miss Leybourn's passport/visa which was very kindly produced by the Chinese Calligraphy Group (led by Wendy Ding) as mentioned at the start of this article. The translation reads as follows:
Passport
The British Empire authorizes this edict direct to the General Counsellor in charge of local trading affairs, FuZou.
Under the TiangJing Treaty, Section 9, British people who have been issued a passport, are allowed to travel freely in the mainland, dealing with trading affairs once the local customs office has stamped their passport.
Local Customs have the right to verify the passport and release all baggage to enter. A truthful verification must be reported to the General Consular.
No maltreatment is allowed. Applicant Miss Lu [meaning nurse] from Church of England (Miss Leybourne, Medical Missionary).
She is intended to travel within the FuzHou Province.
After the applicant's approval from General Consular and Local officials, the Applicant must be dealt with politely and kept under local protection.
No block
Miss Leybourne
10th November 1899
8th October Qing Density Guang Xu 25th Year
Local governor Mr Xu issued validation for one year.
In the next of our series of articles looking at the life of Miss Leybourn, we will be uncovering how Christian missionary work in China first came about and what it was like for female Medical Missionaries such as Miss Leybourn, to live and travel in China, during the early 20th century.
Stay tuned to find out more!
Part 2
Establishing the Mission
Christianity is not a new religion to China; evidence suggests that it has in fact been present in the country since the 7th century. However, the religion has gained a significant amount of influence in the last 200 years. Starting in the early nineteenth century, Protestant missionaries in China, attracted small but influential followings. By the 1840s, China had become a major destination for Protestant missionaries originating from Europe and the United States, just as our records of Amelia Leybourn show. It is estimated that some 50,000 foreign missionaries both Protestant and Catholic worked in China between 1809 and 1949. The missionaries were not welcomed openly however, with many of the local elites believing that they represented a Western imperialism and they were thus afraid of them.
The British and Foreign Bible Society
We have already seen that Miss Leybourn worked for the British and Foreign Bible Society. This was a non-denominational Christian Bible Society with charity status whose purpose is to make the Bible available throughout the world. The society was formed on 7th March 1804 by a group of people including William Wilberforce and Thomas Charles, with the aim of encouraging the 'wider circulation and use' of the Scriptures. Many young girls walked long distances to Thomas Charles in order to obtain copies of the Bible. As the British and Foreign Bible Society gathered strength and support, they extended their work to other countries including England, India, and Europe and beyond.
The Beginnings
Protestant missionary work very much began with Robert Morrison (Figure 1) who arrived in Macau on China's South Coast on 4th September 1807. Born in 1782, Morrison was an Anglo-Scottish Protestant missionary to Portuguese Macao, Qing-era Guangdong, and Dutch Malacca, and is sometimes described as being the 'Father of Anglo-Chinese Literature'. Morrison established a mission in Guangzhou (Canton) in 1808, however the work of Christian missionaries was restricted by the Chinese authorities. Amongst his achievements, Morrison produced a Chinese translation of the Bible and compiled a Chinese dictionary for use by Westerners. The translation of the Bible took twelve years in total and the dictionary sixteen (Figure 2). Having previously been employed by the East India Company, he left the company to complete the translation projects.
Figure 1. Robert Morrison of the London Missionary Society (Public Domain)
Figure 2. Etching of Li Shigong (far left) and Chen Laoyi translating the Bible as Rev Morrison looks on
The literature distribution was focussed on members of the merchant class, and this laid foundations for additional educational and medical work which would in turn, significantly impact the culture and history of China. Interestingly, when Morrison arrived in China and was asked whether he thought he would have any impact on the county, his reply was "No sir, but I expect God will!".
For Robert Morrison and the first missionaries who followed him, life in China consisted of being confined to Portuguese Macao and the Thirteen Factories trading ghetto in Guangzhou (then known as "Canton") with only the reluctant support of the East India Company and confronting opposition from the Chinese government and from the Jesuits who had been established in China for more than a century.
Morrison stayed in China for a total of 27 years during which he worked with other contemporary missionaries and was only furloughed back home to England once. The China Mission Society had consulted Mr Morrison when he was in England in 1824 and in 1835, and it is believed that they corresponded with a Charles Gutzlaff, a Prussian evangelist working under the Netherlands Missionary Society. He was renowned for his journeys in defiance of the Chinese authorities, sailing along the coast, distributing tracts wherever he could. His zeal encouraged the China Mission Society to send Edward Squire in 1836 to investigate possibilities of work. His reports were discouraging however, and the outbreak of the first Opium War between Britain and China forced his return to England.
After the First Opium War in 1842, the pace of missionary activity increased considerably. Christian missionaries and their schools, under the protection of the Western powers, went on to play a major role in the Westernization of China in the 19th and 20th centuries.
What was early Missionary work like in China?
Ironically, it was the Opium War that opened China to the Gospel. By the Treaty of Nanking in 1842 five Chinese ports were opened to Europeans (including missionaries); and Hong Kong was ceded to Britain. Many missionary societies immediately started work in mainland China. The China Mission Society was in a financial crisis, but an anonymous gift of £7,000 to start a China Mission enabled them to send out two missionaries in 1844, George Smith and Thomas McClatchie. By 1847 work was established at Ningpo and Shanghai. In 1848, George Smith became Bishop of Victoria, Hong Kong, having missionary authority over China.
The development of the work of the missionaries was beset by many difficulties. The country was vast with a large population and a sophisticated indigenous culture which was highly resistant to Christianity, regarding it as an insidious form of Western influence. Moreover, the language, with its innumerable dialects took many years to master. The educated Chinese (the literati) were violently opposed to the missionaries and encouraged the Chinese authorities to seek disputes with them, often (as at Foochow) over ownership of property. Property fights soured relationships with the British authorities too, exacerbated by the missionaries' denunciation of the opium trade.
Despite all this the work prospered. Successive conflicts gradually opened the interior of the country to Europeans and missionaries extended their work. In 1873 the Rev W Russell was consecrated Bishop of North China and in 1880 the Bishop of Mid-China (Shanghair and Chekiang provinces) was established with the Rev GE Moule as its first Bishop.
As in other missions' the prime emphasis had always been given to the training of native clergy and the development of the native church. One of the most important of the training colleges was that at Ningpo, founded by JC Hoare in 1875 (Figure 3).
Figure 3. Missionary Teaching in China using The Wordless Book
Church
Missionary Society (CMS)
The Church Missionary Society in China was a branch organisation established by the Church Missionary Society (CMS), which was founded in Britain on 12th April 1799 at Aldersgate, London at a meeting called to discuss how the Gospel (Figure 4) could be spread overseas.
Figure 4. A Gospel tract printed by the China Inland Mission with large figure for 'happiness' (Public Domain)
The society was founded in a revival of the Church of England influenced by John Wesley and others. It was strongly Evangelical, the idea being to save people's souls by bringing them closer to Christ. When the China Missionary Society was founded, the country of China, was closed to all missionaries. In 1871, a plan to end all missionary work in South China and persecution of Christians leads to an advance and eight years later in 1879, there was further action to eject the mission from Foochow city (Figure 5).
Figure 5. City of Fuzhou (FooChow) (dated 1756)
As the China Mission Society work developed, it was gradually separated into five missions. In 1885, the work was divided between South China and Mid-China. In 1897, Western China was separated from Mid-China; in 1900 Fukien was split from South Shina and finally in 1911, the work in Kwangsi and Hunan was made independent of South China (Figure 6).
Figure 6. Map showing the location of Church Mission Society stations in 1903
Early CMS work in Foochow, China
The CMS first began work in 1850 and were based in Foochow, China (Figure 7). Unfortunately, there was little success until the mid-1860s and there was even a consideration to close the mission at Foochow. However, Reverend George Smith who was overseeing the mission, asked to be granted another year to progress their work.
Then in 1861, the Reverend John Wolfe (Figure 8) was appointed in charge. As well as preaching in Foochow, Woolfe undertook long tours with a native catechist, many miles beyond Foochow.
In 1868, the Bishop of Victoria who lived in Hong Kong (Figure 9), ordained the catechist to the diaconate. He was formerly a landscape painter and named the Reverend Wong Kui Taik (Figure 10).
Figure 7. Eastward view of Fuzhou (FooChow) a location of one of the Church Missions (circa 1880)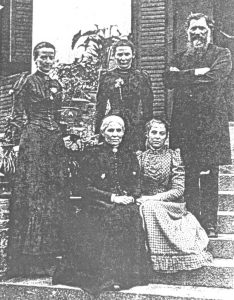 Figure 8. Reverend John Woolfe and his family (Public Domain)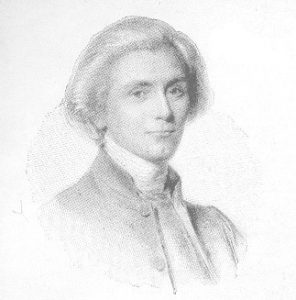 Figure 9. Dr Alford, Bishop of Victoria (Hong Kong) (1849-1865) (Public Domain)
Figure 10. Reverend Wong-Kiu-Taik
It was in fact in Foochow City, that William Welton, the first China Mission Society doctor, began his work. William was followed by Dr. B Van Someren Taylor who started an itinerant mission, helped by medical catechists whom he had trained.
By 1910, eleven Anglican dioceses had been formed. The China Mission Society worked on its own in three-Fukien (1906), Chekiang (1909) and Kwangsi and Hunan (1909), and in partnership with an Anglican section of the China Inland Mission in Western China (1895) and the diocese of Victoria, Hong Kong. In 1912 the dioceses united to form the Chung Hua Sheng Kuang Hui (Holy Catholic Church of China) which in 1930 became a fully constituted province of the Anglican Communion.
Hopefully that has given you an introduction into the early years of missionary work in China and some of the people involved the establishment of the first missions. We will be revisiting some of the places and people who were 'forbearers' to China's missionary work, in later articles.
Part 3
                                Figure 1. Annie (Hannah) Royle Taylor with her Tibetan servant (Public Domain)   
Female Missionaries in China
A Civilizing Mission
A female missionary was seen as having a 'civilizing mission' to conduct whilst they undertook their roles in China. Their main function was to introduce a Protestant middle-class culture to the Chinese population, conducted through religious education. Chinese women were always considered to be the inferior sex and in receiving an education from the missionaries, they were effectively seen as receiving an 'alleviation of their gender'.
Early Trailblazers
Two prominent women missionaries who travelled to China during the 19th century were the Englishwomen Annie (Hannah) Royle Taylor (Figure 1) and Canadian Susanna Carson Rijnhart (Figure 2). These ladies were both explorers of Tibet, undertaking dangerous expeditions which surpassed even the most experienced of explorers. After studying medicine and working in the slums of London, Annie Taylor joined the China Inland Mission to work as a missionary in China.
Figure 2. Susanna Carson Rijnhart
Daily Activities
As a missionary in China during the 19th century, your life would have been arduous. The heavy workload and exhaustion led to many missionaries having serious health problems such as mental breakdowns. This was certainly not for the faint hearted!
Sadly, female missionaries were paid at a lower wage than male missionaries, this pay imbalance is still the case today. For example, the first two female missionaries to be sent to China, Beulah and Sarah Woolston, both received an annual salary of only 300 dollars each.
The female missionaries shared homes and formed small groups, usually of about three. The groups would carry out their teaching, preaching and medical skills for Chinese women and children. Minnie Wolfe who was a missionary in Foochow, recalls what a daily routine was like for the missionaries like our Miss Leybourn:
"A bell rings for prayers at 9 o'clock, and we will go down and take our places at the head of the table. Someone choose a hymm, 'Awake my soul' is a great favourite. And then follows a short simple talk on some verse of the Word, or a sentence from the Lord's Prayer, and the Matron usually closes with prayer. Then the women and I adjourn for lessons to a 'class-room' upstairs, to leave the schoolroom free for our little day schoolgirls. We begin with repetition-two texts and a page of the 'Catechism' are usually repeated without mistakes, and then explained, – after which we turn to St. Mark's Gospel, and each woman repeats in turn the incident from our Lord's life taught in class the day before, with the chief lesson to be drawn from it. It is wonderful how well some of the women do this, though others again need much questioning to draw out what they remember. Now we are supposing a class which has been taught for about six weeks; the poor ignorant minds are beginning to wake up and to take in slowly and wonderingly the strange, sweet story of a Saviour's love patiently repeated to them day by day. How fresh and quaint the familiar Bible incidents sound in their Chinese dress from the Chinese lips!
At eleven o'clock they go to the matron for study; dinner is at twelve, and at two they were taught the 'Picture Bible' by the matron for an hour. From four to six o'clock, supper time, they are free to do their own needlework and after supper preparation begins till nine o'clock bed, with a break for prayers at half past seven".
Unmarried Missionaries
Initially, the missionaries only sent out married couples and a few single men. Wives served as unpaid assistant missionaries. The opinion of male dominated missionary societies being that unmarried woman, such as Miss Leybourn should not live unprotected and alone in a foreign country and that the spiritual work of missionaries could only be undertaken by ordained men.
The first unmarried female missionary in China was Mary Ann Aldersey, an eccentric British lady who opened a school for girls in Ningpo in 1844. Early unmarried female missionaries were required to live with missionary families. Later, they may have shared a home.
Even though female missionaries formed the majority, they were still excluded from participating in any policy decisions within the missionary organizations, because these were usually dominated by men. It was only during the 1920s, towards the end of Miss Leybourn's career, that women were finally listened to, as well as being allowed to vote in missionary meetings in China of the American Board.
Cultural Adjustments
In their work, Christian missionaries were often faced with cultural morals and practices which were alien to them. Chinese society placed women in a low position, with many documenting what would be described as degradation.  Poor women were certainly in a difficult position, they appeared to have almost no rights at all and were often married off as children. It was common for them to be treated as slaves by their in-laws.
Almost all the missionaries would be required to learn the Chinese language, as without this, they would be unable to communicate the Gospel to the Chinese people. This was a difficult task and many just could not get a grasp of the new and quite different Chinese language. On average, it took about five years of studying the language for the missionaries to reach a proficiency suitable for their role.
Aside from the overall poor respect given to Chinese women, Christian missionaries noted five practices in Chinese culture which they attempted to alleviate. These included female foot-binding (Figure 3), female infanticide, child betrothal and early marriage and the suicide of widows (a custom called suttee).
       Figure 3. Lotus shoes for bound feet, China (WAGMG: 1864.34.1632) (Warrington Museum Collections)
So universal was foot-binding in China, that unbinding feet could not be made a condition of acceptance into schools for girls. The missionaries persisted with their work however and did have some success in being able to persuade some Chinese girls to unbind. Sadly, a process that causes considerable pain. In fact, unbinding was more frequent amongst Christian Chinese girls. An early anti-binding society was set up in Foochow during the 1890s, and they provided strong support to the missionaries.
Opium abuse was not gender specific, and this was also something that missionaries attempted to eradicate from both male and female Chinese culture. Opium use in China had been encouraged by Britain during the Opium Wars and had become a serious problem in Chinese society.
There were many cultural rules that needed to be followed by both male and female missionaries whilst they were living and working in China. For example, male missionaries could not interact with Chinese women. Evangelical work amongst Chinese women was therefore the sole responsibility of female missionaries. Similarly, only female missionary doctors could treat Chinese women and female missionaries managed girl's schools.
Woman's Foreign Missionary Society
During the 1860s, women's missionary organizations, especially the Woman's Foreign Missionary Society (Figure 4) of the Methodist Episcopal Church in the United States and individual women, began to become missionaries around the world in large numbers. In fact, the number of female missionaries, would soon outnumber the males, but this indifference was not without friction, with phrases such as 'the head of woman is man' being reiterated. The fact being that it was not felt that women should dominate men in this role.
Figure. 4 Founders of the Woman's Foreign Missionary Society. Mrs. Thomas Rich. Mrs. E. W. Parker. Mrs. Thomas Kingsbury. Mrs. William Merrill. Mrs. William Butler. Mrs. Lewis Flanders (1895)
That is the end of today's article, stay tuned to find out more about Miss Leybourn's missionary work in China…
Part 4
Anti-Missionary Riots and Massacres
In this article, we will be looking at the anti-missionary riots and massacres that took place around the same time that Miss Leybourn was acting as a missionary in China. There were many anti-missionary riots beginning firstly in the mid-19th century and running up to the start of the 20th century, for a period of around 40 years.
Throughout the time during which missionaries worked in China, they received opposition, mostly from the land-owning gentry. The hostility was thought to stem from a belief that the Christian religion was a 'strange' and 'incomprehensible' concept, and that missionary activity would deprive the land-owning gentry of power.
Timeline of Anti-Missionary Riots in China:
29 August 1865, Youyang anti-missionary riot, Sichuan Province
August 1868, Yangzhou riot, Jiangsu Province
June 1870, Tianjin Massacre, Zhili Province
1871, Anti-Missionary Movement, southern China
30 August 1878, Foochow anti-missionary riot, Fujian Province
1886, Chongqing anti-missionary riot (Chinese: 重庆教案), Sichuan Province
May 1891, Anti-missionary riots in Wuhu, Anhui Province
May 1895, Chengdu anti-missionary riot (Chinese: 成都教案), Sichuan Province
1 August 1895, Kucheng massacre, Fujian Province
Nov 1897, The Juye Incident (Chinese: 曹州教案 or 巨野教案), Shandong Province
1899–1901, Boxer Rebellion, multiple locations
In today's article, we will be looking specifically at the Kucheng Massacre and Boxer Rebellion. These events resulted in the deaths of Christian missionaries. Although this is a very tragic period in history to focus upon, we felt that it was important to do this, to provide the wider context to Miss Leybourn's time in China.
The massacre of missionaries occurred only a few years prior to Amelia Leybourn arriving in China and they were even in the area in which she eventually spent most of her time. It is interesting to think about how Miss Leybourn may have felt upon hearing about these events, knowing that in only a short time, she was going to be travelling to this very place. It is unlikely that she did not know about these events as she is likely to have had communication through the missionary societies. She does not seem to have been discouraged from going to China, even though doing so was almost undoubtedly putting her life at risk.
The Kucheng Massacre (1895)
On 1st August 1895 at Gutian, Fuhjian, China a fasting folk religious group attacked British missionaries who were then taking summer holidays at Huashan. In total there were eleven people killed (Figure 1) and two houses destroyed. This event, now referred to as the Kucheng Massacre, is considered as one of the worst attacks against foreign people in China, prior to the Boxer Movement between 1899-1901. Those killed during the massacre were buried in the mission cemetery of Fuzhou (Figure 2).
At the time of the outbreak, the family of Robert W Stewart and other ladies were asleep in their village at Huashan. The mob broke into their house and speared their victims to death, and later burned down the house. Only five people survived the attack, two were Mr Stewart's children. The last letter from the murdered English missionary Robert Warren Stewart, dated April 8, describes the critical situation of affairs at Gutian:
"Ten days ago we were awakened at 4 o'clock in the morning by a native clergyman who crossed the river in order to bring us the startling news that the Vegetarian rebels were expected at daylight to storm Ku-Cheng. The gateways of the city were being blocked with timber and stone in order to prevent their entry. We had 100 men, women and children in our compound outside the town. We passed a terrible time of suspense until daybreak, when torrents of rain fell, and the Vegetarians, not liking the rain, postponed the attack. All the mission party started to get inside of Ku-Cheng. The male and female staffs, in the early morning, after crossing the river in small parties in a tiny boat, reached Kueseng wall, which was blocked and had to be scaled with ladders. During the three following days bodies of citizens guarded the walls, armed with prongs and rusty swords. On the fourth day the gates were opened and the mandarin in command conferred with the Vegetarian leaders. What occurred during this interview we do not know. But nobody believes we have seen the end of this matter. Such a serious affair cannot be so easily patched up and is probably only begun… All the women and children on the advice of the American and British consuls, will be sent to the coast. The opinion prevails that if the Japo-Chinese treaty is arranged soldiers will be sent from Fu-Chow to arrest the leaders of the rebels. But, if it is not arranged, then the Vegetarians will increase sufficiently to make the rising a success."
Figure 1. Major victims of Kucheng Massacre (Public Domain)
Figure 2. Mission cemetery at Fuzhou (Public Domain)
Those murdered at Huashan were:
| | | |
| --- | --- | --- |
| Robert Warren Stewart | Ireland | Church Missionary Society |
| Louisa Kathleen Stewart | Ireland | Church Missionary Society |
| Herbert Stewart | Ireland | (five years old) |
| Hilda Sylvia Stewart | Ireland | (baby) |
| Helena Yellop | Ireland | (children's nurse) |
| Marry Ann Christina Gordon | Australia | Church of England Zenana Missionary Society |
| Elsie Marshall | England | Church of England Zenana Missionary Society |
| Hessie Newcombe | Ireland | Church of England Zenana Missionary Society |
| Elizabeth Maud Saunders | Australia | Church Missionary Society |
| Harriette Elinor Saunders | Australia | Church Missionary Society |
| Flora Lucy Stewart | England | Church of England Zenana Missionary Society |
Boxer Movement (1899-1901)
Between 1899 and 1901, there was an armed insurrection in China towards the end of the Qing dynasty. This was ignited by the increase in foreign intervention such as Christian missionary work. The main opposition came from the Militia United in Righteousness (Yìhéquán), known in English as the Boxers.
In 1901, when Miss Leybourn was 30 years of age, anti-missionary riots culminated in the Boxer Rebellion (Figure 3), when 189 Protestant missionaries and 500 Chinese Protestant Christians were murdered in one year alone. The Boxer Uprising was in a large part a reaction against Christianity in China. Missionaries were harassed and murdered, along with tens of thousands of converts.
Figure 3. Qing imperial soldiers during the Boxer Rebellion (Public Domain)
By 1930, when Miss Leybourn is heading back to England, battles between different factions in the region led to all missionaries having to flee Foo Chow, with two women, Misses Nettleton and Harrison being captured and murdered. The debate looks at the measures taken to try and establish their release, which obviously were unsuccessful.
House of Commons Parliamentary Debate
On 3rd November 1930, the murder of British missionaries was debated in Parliament, we have a record of this from a Hansard record (vol 244 cc447-54) titled 'Murder of British Missionaries'.  The text reads as follows:
Sir A. POWNALL
asked the Secretary of State for Foreign Affairs whether he has any information as to the steps that have been taken against those responsible for the recent murder of two British women missionaries in China?
Mr. WARDLAW-MILNE
asked the Secretary of State for Foreign Affairs whether he will make public full details of the steps which were taken by His Majesty's representatives to endeavour to secure the safety of the two British lady missionaries recently murdered in China?
Mr. A. HENDERSON
Early in June, His Majesty's Consul at Foochow, Mr. A. J. Martin, formed the conclusion that British subjects in his district, practically all of whom were missionaries, should at once be evacuated owing to the prospect of fighting between the Government forces and those of a bandit chief who, at that time, controlled the interior of the province of Fukien.
The task was, for various reasons, extremely difficult, but was almost completely successful, in that by the 24th of July 23 British subjects had arrived safely at Foochow. Two missionaries, however, the Misses Nettleton and Harrison, were captured by bandits while proceeding down the river.
Strong representations were at once made by His Majesty's Minister and His Majesty's Consul to the National Government, and to all other authorities who might be able to assist. At considerable risk to himself, Mr. Martin paid a second visit to the interior in order to get into as close touch as possible with the captives and was absent from his post for two months in company with a representative of the Church Missionary Society.
As the House is aware, his efforts were, unfortunately, unavailing, and the missionaries were barbarously murdered. I am satisfied that everything humanly possible was done to avoid this shocking tragedy, which His Majesty's Government, in common, I feel sure, with hon. Members in all quarters of this House, deeply deplore.
I may add that, on receipt of this news, His Majesty's Minister in Peking formally demanded punitive measurers against the culprits. In reply, Dr. Wang said that the barbarous incident would be severely handled, and that the Fukien authorities hoped to capture the guilty very soon. Extra troops were being sent to assist. The Chinese Minister for Foreign Affairs was very fully alive to the deplorable impression created by the tragedy.
In view of the interest which naturally attaches to this terrible event, I am circulating in the OFFICIAL REPORT a more detailed account of the measures taken with a view to securing Miss Nettleton's and Miss Harrison's release.
Sir A. POWNALL
While thanking the right hon. Gentleman for his very full information, may I ask whether he has considered communicating with the principal missionary societies, asking them, in view of the disturbed state of much of China, to withdraw some of their men missionaries, or, at any rate, their women missionaries?
Mr. HENDERSON
I happen to know that the missionary societies do not like to withdraw their workers, whether male or female, from even a disturbed area. We have been in touch with them but I have not put forward the request for a withdrawal, because I think that is a matter which they themselves ought to determine.
Sir K. WOOD
When did the right hon. Gentleman last hear from the National Government on this matter, and can he say whether there is reason to think that there is any likelihood of the murderers being apprehended?
Mr. HENDERSON
I cannot say exactly, but quite recently we have been in touch with them. The only reply we could get was the reply that I have given to the House, that they are doing their very best to bring the guilty to justice.
Mr. STANLEY BALDWIN
Will the right hon. Gentleman consider the advisability of conveying the appreciation of the hon. Members of this House to Mr. Martin for his conduct in the matter?
Mr. HENDERSON
Certainly, I will do so.
Following is the detailed account:
In the early part of June His Majesty's Consul at Foochow, Mr. A. J. Martin, formed the conclusion that British subjects in his consular district, practically all of whom were missionaries, were in serious danger owing to prospect of hostilities on a serious scale between forces of the National Government and those of a bandit chief who had controlled the interior of the province of Fukien for some time, a further element of danger having been introduced by the invasion of Northern Fukien by brigand bands from the neighbouring province of Kiangsi. The missionaries were consequently advised to withdraw from their stations and to make for Kienning, where Mr. Martin would endeavour to meet them and to convey them to safety. This task was very difficult, since craft had to be secured, sent up the Min River (the only practicable channel of communication), and brought back to the seaboard. The lines of opposing armies had to be crossed, and the commanders of both were apprehensive of military information passing with the party of foreigners. Moreover, the bandit chief was known to be detaining all boats that entered his area. Nevertheless, Mr. Martin succeeded in making the necessary arrangements, proceeded up the river and, by the 24th July, had conducted 23 British subjects to safety at Foochow. Only two British subjects were left in the interior, the missionaries Misses Nettleton and Harrison.
So far as is known, these ladies left their station at Chungan in North-West Fukien on the 28th June, making for Kienning. Before they had proceeded far down the river, however, they were captured by a band of men who styled themselves "the Communist Government (Soviets)" who forced them to write a letter to the Church Missionary Society representative and to His Majesty's Consul stating that they had been convicted of being "imperialists, drugging the people and hurting the revolution" and had been fined $100,000. The money, to be spent on hospitals and schools, must he paid within two weeks, otherwise the ladies would he shot.
His Majesty's Diplomatic and Consular Officers in China at once began to make every effort to secure the ladies' release. On hearing of their capture, His Majesty's Minister made urgent representations to the Central Government and also took the matter up with the representatives of Marshal Yen, the Northern leader, both of whom replied promptly that they had instructed their local dependents to effect the ladies' liberation. The brigand leader, Lu Hsing-pang, who was nearest to the scene, also promised His Majesty's Consul at Foochow to do his utmost to secure their release.
On 4th August a letter signed by Miss Harrison was received by a Chinese convert, stating that one of Miss Nettleton's fingers had been cut off and sent in a letter with the statement that if $50,000 were not at once paid, one of the ladies would be shot. Urgent representations were then made by His Majesty's Consul through the brigand leader, while His Majesty's Minister urged the Central Government, in the strongest terms, to take every possible step at once in the interests of humanity and of China's good name to secure the safe release of the two ladies, whether by the payment of ransom or otherwise. Similar representations were made to Marshal Yen. It was, however, felt to be insufficient to rely only on the power of any Chinese authority. A representative of the Church Missionary Society was asked to call at the Foreign Office to discuss the matter, and as a result a telegram was sent direct to His Majesty's Consul at Foochow asking him to inform the representative of the Church Missionary Society, as from the headquarters of his society, that he was authorised to pay the amount of ransom absolutely necessary as soon as in his judgment the time had come when the lives of Misses Nettleton and Harrison were in danger if ransom were not paid.
On receipt of this message, Mr. Martin immediately telegraphed to the two principal Church Missionary Society representatives in the province to come to Foochow, and disclosed the message from the Church Missionary Society in London. It was decided that the right course was to press for the despatch of Chinese soldiers to secure by force the liberation of the ladies and to offer money as an inducement to this end. Mr. Martin left for the interior on the following day, 8th August, accompanied by Mr. Sills of the Church Missionary Society. By the 11th he was able to report that 500 soldiers had been sent to effect the ladies' release, and he himself with Mr. Sills, proceeded further inland on the 12th.
Six days later he reported that a further letter dated 10th August, signed by both ladies, had reached him at Kienning, and that the amount. of ransom had been reduced to $10,000 (one-tenth of the original sum) a definite promise of release being made if this were paid.
At that time the news appeared promising. Mr. Martin was informed by the local Chinese commander on 21st August., that the soldiers had defeated 10 times their number of brigands both to the east and to the west of their headquarters as a preliminary to releasing the ladies. The commander refused to entertain the suggestion that the local authorities should pay $10,000, to which figure the captors' demands had been reduced, and declared that the ladies' lives were not in danger and that he could effect their release. Mr. Martin and the Church Missionary Society representative for their Part were averse in principle to the payment of ransom by the society.
On 30th August, however, events took a new and disquieting turn. The soldiers returned escorting a, large number of boat s and Chinese refugees, together with one United States citizen, but without having done anything for the ladies.
By 2nd September, the Church Missionary Society's representative and Mr. Martin were convinced that it was hopeless to expect any solution through
Chinese action, and the Church Missionary Society representative determined that the time had come to negotiate with the captors and to pay ransom. He began at once to take the necessary steps, Mr. Martin remaining to help him. As events proved, the decision was reached too late.
Mr. Martin reported on 10th September that a messenger had brought a further letter from Miss Harrison dated 1st September and had been sent back to the captors' headquarters on the 8th with authority to offer ransom up to $10,000. His return was expected by 18th September. On the 20th, Mr. Martin reported the messenger's return with letters from Miss Harrison leaving no doubt that it was a case of death or of the payment of $50,000. The captives were reported to be as well as could be expected—they had now been in captivity for almost three months—but their health had suffered. Mr. Martin and Mr. Sills proposed to proceed still further inland on the 22nd with what money they could collect.
On the 23rd, however, Mr. Martin reported that he and Mr. Sills were remaining in Kienning, the authorities being unable to provide the necessary guard. The messenger, instead, left on that day and hoped to secure the release of the captives.
The next news did not, however, come from the messenger. On 29th September, Mr. Martin reported in a telegram not wholly decipherable that soldiers had visited the brigand headquarters which the brigands then evacuated, moving east. They did not find the captives, and some of them, under their commander, came to Kienning where Mr. Martin was, and the remainder returned in the direction of the brigand headquarters, taking with them the ladies' baggage, the contents of which they had been selling.
On 2nd October, Mr. Martin reported that he had received a telegram, presumably from the messenger, informing him that both the ladies had been shot.
The Chinese Minister for Foreign Affairs, to whose knowledge the tragedy was at once brought, asked His Majesty's Consul-General at Nanking to convey to His Majesty's Minister his full sympathy. He requested Mr. Hewlett to add in explanation "that the ladies were captured by bandits in an area under rebel
rule, who, moreover, had kidnapped six officials from Foochow." Although the Chinese Government had no direct information regarding the fate of the latter, they learnt from outside sources that four had already been killed.
His Majesty's Minister in reply sent the following message to Mr. Hewlett:
"Please inform Dr. Wang that I have received his message. It is a lamentable business. I am addressing him a format note asking for punitive measures and you should urge upon him as personal message from me and in strongest terms the necessity for immediate drastic action. He will understand that, it is essential that effective measures shall be taken to brink the miscreants to hook in spite of all the difficulties, not only in the interests of humanity and of the good name of China but also in view of the deplorable impression the tragedy is already creating at home and its reaction upon public opinion generally."
Dr. Wang, in reply, said that the barbarous incident would be severely handled and that the Fukien authorities hoped to capture the guilty very soon. Extra troops were being sent to assist. The Chinese Minister for Foreign Affairs was very fully alive to the deplorable impression which this tragedy had created in England.
Sir K. WOOD
asked the Secretary of State for Foreign Affairs whether he can make a statement concerning the present conditions in China, particularly the circumstances under which two British missionaries were recently murdered; and what steps are being taken to protect British subjects
Mr. A. HENDERSON
Following the intervention of the Governor of Manchuria, the civil war in China appears to have come to an end for the time being. Manchurian forces now control a large area in North-Eastern China outside Manchuria. The National Government have declared that they will now take the suppression of Communist agitation and brigandage in South and Central China seriously in hand, and that they are moving troops to the affected areas. Regarding the murder of the two British missionaries, I would refer the right hon. Gentleman to my reply to the hon. and gallant Member for East Lewisham (Sir A. Pownall).
Sir K. WOOD
Do I understand that, notwithstanding the unsettled state in
China, discussions are still going on in respect of extra-territorial rights at the present moment?
Mr. HENDERSON
I do not see that the one question affects the other.
Sir K. WOOD
Does not the right hon. Gentleman appreciate the fact that it is difficult for any Government to give an undertaking of this kind in relation to this matter?
Mr. HENDERSON
Yes, all that will be taken into consideration.
That's the end of today's article, stay tuned to find out more about the life of Miss Leybourn, our missionary nurse in China.
References
Anti-Missionary Riots, Wikipedia, <https://en.wikipedia.org/wiki/Anti-missionary_riots_in_China>, Accessed: 11.08.2021
The Kucheng Massacre, Wikipedia, <https://en.wikipedia.org/wiki/Kucheng_massacre>, Accessed: 21.07.2021
Kucheng Massacre Victims, Wikipedia, <https://en.wikipedia.org/wiki/Kucheng_massacre#/media/File:Kucheng_massacre_victims_2.jpg> Accessed: 21.07.2021
Mission Cemetery at Fuzhou, Wikipedia, <https://en.wikipedia.org/wiki/Kucheng_massacre#/media/File:Kucheng_massacre_cemetery2.jpg>, Accessed: 21.07.2021
Boxer Rebellion, Wikipedia, <https://en.wikipedia.org/wiki/Boxer_Rebellion>, Accessed: 06.08.2021
Qing imperial soldiers during the Boxer Rebellion, Wikipedia, <https://en.wikipedia.org/wiki/Boxer_Rebellion#/media/File:Qing_Imperial_Army.jpg>, Accessed: 06.08.2021
Murder of British Missionaries, Hansard, <https://api.parliament.uk/historic-hansard/commons/1930/nov/03/murder-of-british-missinaries>, Accessed: 12.08.2021
Part 5
Chinese Calligraphy, the Silk Trade and Souvenirs
As mentioned in our previous article, the Chinese Calligraphy Group (led by Judy Ding), carried out some research in the Local Studies and Archives Collections looking at documents donated by Miss Leybourn. Not only did the group manage to make a translation of her Chinese passport/visa, but they also managed to decipher some of the text printed on silk bale labels and envelopes forming part of the donation.
Chinese Calligraphy
Whilst staying in China, Miss Leybourn collected some examples of silk envelopes, sadly they no longer have the raw silk samples inside, but they do show good examples of Chinese script (Figure 1). Mrs Ding and her group managed to identify one of the envelopes as showing Seal Script (Figure 2).
Figure 1. Silk envelope (translated as Seal Script) (Warrington Archives)
Figure 2. Seal script1
Seal script is an ancient style of writing Chinese characters that was common throughout the latter half of the 1st millennium BC. It evolved out of Zhou dynasty bronze script. The literal translation of the Chinese name for seal script, 篆書 (zhuànshū), is decorative engraving script, a name coined during the Han dynasty, which reflects the then-reduced role of the script for the writing of ceremonial inscriptions.2
A Brief History of Calligraphy
Chinese characters can be retraced to 4,000 BCE signs and Chinese calligraphy is a type of pleasing writing, as well as a kind of sport, embodying the artistic expression of human language in tangible form. This type of expression has been widely practiced in China and has generally been held in high esteem across East Asia. 3
Calligraphy is considered one of the 'four best friends' of ancient Chinese literati. There are some general standardizations of the various styles of calligraphy in this tradition. Chinese calligraphy and ink and wash painting are closely related: they are accomplished using similar tools and techniques and have a long history of shared artistry. Distinguishing features of Chinese painting and calligraphy include an emphasis on motion charged with dynamic life. 4
The basic tools required for calligraphy are an ink brush, ink, paper, and inkstone. Altogether these are known as the Four Treasures of the Study. Additional tools are a water dropper, desk pads and paperweights. Chinese calligraphy is slightly different from English calligraphy, and it also went through a process of change overtime and throughout the separate regions of China. In China, calligraphy is referred to as shufa or fashu meaning 'way/method/law of writing'. The practice focusses on not only the methods of writing but also on cultivating a person's character.5
The outcome of calligraphy is a combination of the shape, size, stretch and type of hairbrush, the colour and density of the ink and the absorptive speed and surface texture of the paper. The calligrapher can also influence the result by the quantity of ink/water that the brush is allowed to take up. The pressure and direction applied to the brush can be used to produce thinner or bolder strokes, and smooth or toothed borders to the characters. This is described as the 'spirit' of the stroke.6
A Brief History of the Silk Trade
Leading on from our discussion about Chinese calligraphy, we are now going to delve deeper into the Miss Leybourn donation, looking at some silk envelopes and labels (Figure 3). We have already seen that the envelopes were used as receptacles for the sale of raw silk, whilst the larger labels (Figures 4 and 5) would have been tied to the bales of high-quality raw silk, that would then have been sold and exported, to countries as far away as the U.S.A.
Figure 3. Silk envelope (Warrington Archives)
Figure 4. Label for silk bales (Warrington Archives)
Figure 5. Label for silk bales (Warrington Archives)
You will see that the first of the large labels refers to Tsatlee silk. We know from examples of Tsatlee silk in the collections at the National Museum of American History, that an American company A.P.Villa & Bros., New York, were importing raw and thrown silk from Shanghai and Canton, China (Figure 6).7
Figure 6. Two skeins of white Tsatlee silk, 1912 R.R. "China" silk, 1912 (Image courtesy of National Museum of American History)8
Silk was first produced in China. According to Chinese legend the secret of silk goes back to the Yellow Empress of China 'The Lady of the Silkworms', as she's otherwise known, was pondering life under a mulberry tree one fine day in 2700 BC when a silkworm cocoon fell into her tea and began to unravel into a long, silken thread. Realising that this was something rather special, the clever Empress went on to invent both sericulture and the loom.
Many of you will be familiar with the 'Silk Road', a network of paths that flourished from around 200BC until the Middle Ages, stretching more than 7,000 miles from east to west. The Silk Road was a significant factor in the development of the civilisations of China, India, Ancient Egypt., Persia, Arabia and Ancient Rome. Though silk was certainly the major trade item from China, many other goods were traded, and various technologies, religions and philosophies also travelled along the silk routes. Christianity was able to expand in the same way.
Processing Raw Silk
There are many parts to the processing of raw silk including throwing, warping, quilling, and winding. These processes all prepare the raw silk for use in weaving (Figures 7 and 8) and ready for the market.9
Figure 7. Processing of raw silk skeins (possibly washing or dyeing) (China)
Figure 8. Soaking the silk cocoons and reeling the silk (Public Domain)10
Missionary Souvenirs
Whilst staying in China, missionaries are highly likely to have purchased souvenirs that were representative of Chinese culture, and which were easily accessible. These paintings on sugar paper are an example of such items and form part of the donation made by Miss Leybourn to Warrington Archives (Figure 9).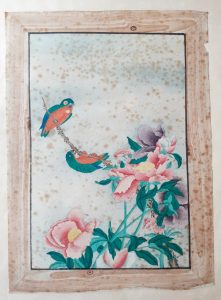 Figure 9. Chinese paintings on sugar paper (Warrington Archives)
That's the end of today's article, in which quite a variety of topics have been covered. We felt that these documents from the Miss Leybourn Collection warranted further attention and exploration, which they have now been given. Join us again, to continue our search on the trail of Miss Amelia Leybourn.
Part 6
Missionary Medicine
Nurse Leybourn
Amelia Leybourn qualified as a nurse on 20th July 1894 at the London Obstetrical Society (Figure 1). The Society was set up in 1858, the successor to an Obstetric Society dating from 1825, and in the aftermath of the Medical Act 1858. The Act proposed the registration of medical practitioners, including midwives, and the Society turned in time to certifying midwives. In 1872, a diploma was introduced which recognised the role of the midwife, in supervising 'normal labour'.[1]
Figure 1. The London Obstetrical Society Diploma[2]
Midwives Act 1902
The first Midwives Act 1902 came into force in 1903. The most important feature of the Act was the setting up of the Central Midwives Board for England and Wales. The Board was responsible for the regulation of the certification and examination of midwives, admission to the Roll of Midwives and annual publication of the Roll, regulation of the practice of midwives, and appointment of examiners. The approved period of training was three months, and midwives were encouraged to keep a case book of all deliveries.[3]
Women who already possessed a recognised qualification in midwifery (such as from the London Obstetrical Society) as was the case with our Miss Leybourn, were automatically admitted to the Roll of qualified midwives under the Act. Women of good character who had been in practice for at least one year could also apply for admission to the Roll as 'bona fide' midwives. All other women intending to become midwives were required to present themselves for an examination in competence before a certificate could be issued allowing them to commence practice.[4]
On the 1935 Midwives Roll, Amelia Louisa Leybourn from the English Church Missionary, Foo Chow, China, is listed as No.21752 having enrolled as a Midwife on 27th April 1905. From April 1905, no person could assume the title of midwife unless she held a certificate issued by the Central Midwives Board. From April 1910 no person could habitually and for gain, attend women in childbirth, except under the direction of a doctor, unless she was certified under the Act.
In 1918, the Second Midwives Act placed responsibility for payment of the doctor's fee and mileage expenses on the local authority in the first instance, prior to being recovered from the patient. It also looked at the midwife's finances and expenses, and compensation for loss of earnings if suspended from practice.[5]
Hampstead General Hospital
On the 1926 Register of Nurses, Amelia Louisa Leybourn is listed as No. 17093. Her registration status took place on 15th June 1923 in London and her training took place between 1891-1893 at Hampstead General and Northwest London Hospital (Figure 2).
Figure 2. Hampstead General Hospital[6]
The Hampstead General Hospital was founded in May 1882 at 4 South Hill Park Road, as the Hampstead Home Hospital and Nursing Institute by Dr William Heath Strange, with the aim of providing care for people who did not wish to be treated at a public hospital but could afford to pay a small amount for their treatment. In 1894, it changed its name to Hampstead Hospital and from 1902 the hospital was known as the Hampstead General.[7]
By 1902, the space provided by the original hospital was no longer adequate and the foundation stone of a new building was laid on Haverstock Hill. However, by 1907 money had run out, and the only way to complete the project was to merge with the North-West London Hospital in Camden Town, becoming the Hampstead General and North-West London Hospital. From this point onwards, in-patients were treated in Hampstead, and out-patients in Camden Town.  The hospital became part of the Royal Free Group in 1948. It was demolished in 1975 to make way for the building of the new Royal Free Hospital.[8]
Western Medicine
Western medicine was first introduced to China in 1884 with the arrival of medical missionaries, and it profoundly changed the treatment of those in ill health. The task ahead of the missionary nurses arriving in China was certainly no small undertaking, working without equipment or adequate help, surrounded by doubt and the strong traditional Chinese culture. Amongst there many roles, the medical missionaries worked particularly hard to bring about changes to women's medicine. For example, only female missionaries were able to treat Chinese women as this adhered to Chinese culture[9].
The term 'nurse' (hushi-'caring scholar') did not enter the Chinese language until the early 20th century. Modern nursing is fundamentally a Western notion which has been made popular by characters such as Florence Nightingale.
The modern medicine that we are familiar with today, can to a certain extent, be traced back to work carried out by Protestant and Catholic physicians of the 19th and early 20th centuries conducting their practice at Medical Missions in China.[10]  It was after all, Western medical missionaries who were responsible for establishing the first modern clinics and hospitals in China, where they provided training for nurses and opened the first medical schools.[11] Prior to the arrival of the Western medical missionaries, Chinese health treatment was traditionally provided by medical personnel and the profession of nursing did not really exist.
Public Dispensary, Macau, China
The first western medical effort in China was the foundation of a public dispensary for Chinese people, based at Macau (Figure 3) and founded in 1820 by the Reverend Robert Morrison (Figure 4) and Dr John Livingstone (surgeon to the East India Company). Morrison was not a medical practitioner but had studied briefly at St Bartholomew's Hospital in London.[12]
Figure 3. Oil on canvas painting of Macau in the early 19th century[13]
Figure 4. Portrait of Reverend Robert Morrison by John Richard Wildman (Public Domain)[14]
Missionary Hospitals
On 4th November 1835, Peter Parker (Figure 5) opened the Canton Hospital (Figure 6), which was the first Western-style hospital in China. Parker was the first full-time Protestant medical missionary, and he opened the hospital in connection with the American Board.[15]
Figure 5. Portrait of Dr. Peter Parker
Figure 6. Canton Hospital [16]
The Canton Hospital was the first and most famous charitable missionary hospital in South China at the time. When it was first opened, it was only intended for the treatment of eye illnesses and was described as an 'Eye Infirmary'. During this time, there was a high prevalence of eye diseases, and this helped Parker gain trust with the Chinese patients. In many areas, Chinese medicine was not extremely far behind western medicine, but they were not as advanced in eye medicine.[16]
In the first three months of the hospital having been open, 1061 patients were treated, and 96.1% of these had ocular illnesses. The hospital proved to be very successful and had treated 2,910 patients after only one year in operation. Patients began to approach Parker with ear illnesses, leading him to diagnose several tumours on which he performed surgery. The operations were almost always successful, and patients began to approach him with other illnesses and diseases. Thus, the hospital opened to treat all different types of diseases. The hospital became so popular, that Parker who was still the only physician, had to turn patients away. To stay open, Parker relied upon the support of missionary colleagues and local business firms and merchants. The Canton Hospital led to Western-style medical education in China, with Parker and fellow physicians training three young Chinese men to help at the hospital.
Boii Medical School
In 1866, the first western-style medical school, the Boii Medical school was established in the hospital, which was run by missionaries. The main functions of the hospital were to diagnose and treat diseases, distribution of free vaccines and plague treatments. Philanthropic physicians were prominent in the hospital due to the conjunction with Protestant medical missionaries. It was also involved in medical education, research, social service work, and promoting public health in the surrounding community. In conjunction with the Chinese government, the hospital developed school health, maternal and child health, and communicate disease control. The hospital was built on a three-level medical system which provided a model for the establishment of the Chinese rural medical system.
Church Missionary Society: The First Doctors
By the 1880s, China had the largest group of dispensary hospitals in any one country, and it was within these hospitals, that the Church Mission Society undertook their missionary work. They performed some outstanding work in treating opium addicts at Ningpo and helping patients with leprosy at Pakhoi and Hangchow.
The first Church Missionary Society doctors to arrive in Fuh-Chow, Fuh-Kien were Revd W Welton, a man with medical qualifications and Revd R.D Jackson. American missionaries had preceded them four years earlier. Revd William Welton begun his work at Fuh-Chow in 1850 and was followed by Dr B Van Someren Taylor. The Revd Robert Stewart (Figure 7) arrived in 1876 and established a school and college at Fuh-Chow in 1878, and by 1902, we know that there were around 30 students attending the college.
Figure 7. Reverend Robert Stewart, Mrs Stewart and Mrs A-hok (Public Domain)[17]
Owing to the reluctance for Chinese omen to be treated by male doctors, there was a particular demand for female doctors who could practice Western medicine in China. The Foreign Missions Board sent Dr Mary H Fulton the female medical missionary to start the first medical college for women in China. A large donation by a Mr Edward A.K.Hackett allowed the establishment of the Hackett Medical College for Women located in Guangzhou, China. By 1915, there were more than 60 students at the college and most students became Christians thanks to the influence of Dr Fulton. The focus of the college was to spread Christianity and modern medicine and ultimately the elevation of women's social status.
Florence Nightingale School of Nursing at Magaw Memorial Hospital, Foochow, China
The Florence Nightingale Hospital at Magaw Memorial Hospital, FooChow, China was one of the first hospitals for women in China (Figures 8 and 9).
Figure 8. Florence Nightingale School of Nursing, part of Magaw Memorial Hospital was established by a Miss Simpson (photo dated 1912)
Figure 9. Florence Nightingale School of Nursing and Midwifery, Magaw Memorial Hospital, FooChow, China (Miss C Simpson centre)
Nursing at the start of the 20th century
By the start of the 20th century, China was now the most popular destination for medical missionaries. There were now around 150 foreign physicians operating 128 hospitals and 245 dispensaries, treating 1.7 million patients. [18] Already by 1923 China had half of the world's missionary hospital beds and half the world's missionary doctors.
Of the 500 hospitals in China in 1931, 235 were run by Protestant missions and 10 by Catholic missions. The mission hospitals produce 61 percent of Western trained doctors, 32 percent nurses and 50 percent of medical schools.
As of 1937, there were 254 mission hospitals in China, with more than half of these being destroyed during Japanese bombing in WWII. After the war, most of the hospitals were rehabilitated, and eventually passed to the control of the Government of the People's Republic of China, still functioning as hospitals.[19]
So we've taken a quick look at the massive influence that missionary medical practice had on the provision of Western medicine in China. The influence of Christian missionary work in setting up hospitals and medical colleges in China, and training up medical staff in Western medicine practices, transformed the health care service in China and this development is sue to have improved the lives of millions of people. Miss Leybourn contributed to this immense effort, a huge sacrifice and undertaking, to which those that she treated, I am sure would have been eternally grateful.
References
[1] Obstetrical Society London, Wikipedia, <https://en.wikipedia.org/wiki/Obstetrical_Society_of_London>, Accessed: 27.07.2021
[2] H Arthure, The London Obstetrical Society, <https://journals.sagepub.com/doi/pdf/10.1177/003591576906200428>, Accessed: 11.08.2021
[3] Royal College of Obstetrics and Gynaecology, Tracing Midwives in Your Family, <https://www.rcog.org.uk/globalassets/documents/guidelines/library-services/heritage/rcm-genealogy.pdf>, Accessed: 12.08.2021
[4] Supra 3
[5] Supra 3
[6] Hampstead General Hospital, Wikimedia <https://creativecommons.org/licenses/by-sa/4.0/deed.en>, Accessed: 27.07.2021
[7] Hampstead General Hospital, The National Archives. <https://discovery.nationalarchives.gov.uk/details/r/1ac8f551-196c-4569-abba-9357e7e3800e>, Accessed: 06.07.2021
[8] Supra 1
[9]Supra 2
[10] Medical Missions in China, Wikipedia, <https://en.wikipedia.org/wiki/Medical_missions_in_China>, Accessed 25.06.2021
[11] Supra 11
[12] Robert Morrison, Wikipedia,<https://en.wikipedia.org/wiki/Robert_Morrison_(missionary)>, Accessed: 04.08.2021
[13] Painting of Macau, Wikipedia, <https://commons.wikimedia.org/wiki/File:China_unknown_artist_early_19th_C_-_Macao_oil_on_canvas_IMG_9411_Museum_of_Asian_Civilisation.jpg>, Accessed: 02.08.2021
[14] Portrait of Reverend John Morrison, Wikimedia Commons, <https://commons.wikimedia.org/wiki/File:Robert_Morrison_by_John_Richard_Wildman.jpg>, Accessed: 25.06.2021.
[15] Canton Hospital, Wikipedia, <https://en.wikipedia.org/wiki/The_Canton_Hospital>, Accessed: 11.08.2021
[16] Supra 7
[17] Robert Stewart, Wikipedia, < https://commons.wikimedia.org/wiki/File:Mr_and_mrs_stewart_and_mrs_ahok.jpg>, Accessed: 11.08.2021
[18] Supra 11
[19] Christian Hospitals in China, Wikipedia,  <https://en.wikipedia.org/wiki/List_of_Christian_hospitals_in_China>, Accessed: 25.06.2021
Part 7
People and Places
A missionary working in China during the late 19th and early 20th centuries, would have been expected to travel over quite a large area with their primary goal being to spread the word of the Gospel. Within this article, we will take a closer look at some of the places visited by Miss Leybourn, the activities that she undertook and the people that she encountered.
The first missionary work began in 1850 within the city of Foochow (Fuzhou), China. This was one of the areas that Miss Leybourn spent some of her time undertaking missionary work and so she was very much at the heart of the Christian mission. The missionaries began working in other regions of China during the 1880s, including Funing, Kutien, Lienkong and Loyuan. Ten years later, mission stations opened at Hinghwa, Kienow, Ningteh and Futsing.
Means of Travel: The Sedan Chair
Missionaries would either walk to their destinations or for longer journeys they may opt for a sedan chair. Amongst the archival material donated by Miss Leybourn to Warrington Archives we found this photograph showing her being carried in such a sedan chair (Figure 1). It was believed that this was how most medical missionaries conducted their rounds. [1]
Figure 1. Miss Leybourn riding on a sedan chair (dated 1905) (Warrington Archives)
The chairs were fitted with covers providing their passengers with protection from the hot climate. As this photograph shows, the sedan chair would have been slung over the shoulders of workers, who also prepared meals for the missionary. A supply of food and bedding would have been packed as luggage onto the sedan, so it is expected that this was probably quite a load to carry at the start of a journey!
Fuhjian (Fuh-Kien) Province, China
Throughout her time working as a medical missionary, Amelia Leybourn travelled to a variety of locations within China. These were mainly focussed on the province of Fuhjian, in the southeast coast of China (Figure 2). Fuhjian was a major area of missionary activity during the 19th and into the 20th century, it being the home to some of China's Christian churches including the oldest Protestant church in Xiamen.
Figure 2. Map of the Northern part of the Fuh-Kien Province[1]
[1] The light of the morning: the story of C.E.Z.M.S. work in the Kien-ning Prefecture of the Fuh-kien Province, China / by Mary E. Darley ; with introduction by John Rigg.
The area of Fuhjian is known for its landscape of mountains and coastal cities, and historically, was a major trading centre for the country.[1] It was thought to be one of the more outward looking provinces in China, an area for traders and seafarers.[2] Today, Fujian has a higher proportion of Muslims than most areas of Southern China due to the history of trade via the Maritime Silk Road.[3]
Most missionaries lived upcountry with little or no contact with other foreigners, and because of the language problems, they did not move about much. Even the Chinese church workers were limited in this respect.
We know from a photograph (taken in March 1897) and showing Miss Leybourn joined by a group of other missionaries, was undertaking missionary work in the Fuh-kien area (Figure 3).
Figure 3. Group of Women Missionaries in Fuh-kien (middle far right centre row- Miss Leybourn) (published in the Church Mission Society Gleaner, March 1897)[1]
We know from records, that Miss Leybourn was employed as a nurse in Highbury, Fuh-kien under the employment of The Church Missionary Society for Africa and the East.
Foochow (Fuzhou), China
Foo-chow is the capital of the Fukien (Fujian) province (Figure 4). The city is built on a plain on the northern side of the River Min and is about thirty-four miles from the sea, and nine miles from Pagoda Island, where foreign vessels anchored. Foreigners were attracted to Foochow early on, as a likely place where commercial intercourse could be carried on in the shipment of Bohea Tea which is grown in the locality. Foochow eventually became one of the principal tea ports in China.
Figure 4. Illustration of Foo-Chow and the River Min[1]
The city itself is built around three hills, and the circuit of the walled portion is between six and seven miles in length. The walls are almost thirty feet high and twelve feet wide at the top. The streets are narrow and filthy, but the number of trees is almost a quarter of the city, and the wooded hills enclosed by the walls, give a picturesque appearance to the general view. Two well preserved pagodas stand within the city walls. Near the east gate of the city are several hot springs, which are used by local people as a remedy to skin disorders.
The climate of Foochow is mild for almost all the year, but temperatures can get quite high during the Summer. The landscape surrounding Foochow is exceptionally beautiful. There is wild game in the mountains in the vicinity of Foochow and tigers and panthers are common in the more remote hills, with sightings as close as 10 miles from the city.
In June 1913, Amelia attended the Annual Conference of the China Mission Society delegation which was held in Foochow (Figure 5).
In 1935, Miss Leybourn is recorded on the Midwives Roll as being with the English Church Mission at Foo Chow, China. Elsie Brown who was a medical worker in Foochow, recounts her first impressions of the medical situation in the country as requiring a vast deal of work.[2] She describes that there are the "barest rudiments of hygiene", "disease is appallingly rife" and "native doctors still command a fair degree of confidence".[3]
Figure 5. China Mission Society Delegation and Group at the Annual Conference at Foochow, China (17th February 1913)[1]
Futsing, Fuhjian
Miss Leybourn spent time working at the Christian Mission Society Hospital at Futsing until the revolution caused a slight hiatus. Upon her return she is said to have been surprised to discover "everything going on as usual, and it seemed incredible that a revolution had taken place, as, except for a few queueless heads, Futsing looked just the same as in the days of the Empire". It seemed to her that: "The country people are not much interested in politics, and if the local ruler is fairly just, they do not mind whether he is Imperial or Democratic".[1]
The Church Missionary Society Archives show that Miss Leybourn was in Futsing, China in November 1918, 1919, 1921, 1922, 1924, Oct 1925, Nov 1926, July 1927, 1928, Sept 1929, July 1933 and Aug 1934.
Hok Chiang, China
The city of Hok Chiang (Figure 6) is about 45 miles from Foochow and stands in the middle of a long, narrow but well-cultivated valley, surrounded by high mountains on all sides and with a stream flowing through the heart of the valley. The city itself is surrounded by a wall about thirty-five feet high, faced with solid slabs of granite which are between fifteen and twenty feet thick in places. The wall is two to three English miles in circumference, originally built to keep pirates out. The streets are described as being like those at Pompeii, narrow and paved with stone slabs. The houses all are one storey and faced with the same granite slabs used to face the city wall, building bridges and footpaths.[2] 
Figure 6. Map of Hok-Chiang
We know that Miss Leybourn worked at Hok Chiang hospital, where she was attached to Dr Mabel Poulter (Figures 7 and 8). Dr Poulter worked for many years as a medical missionary in China and India. Educated originally at Queen Margaret College, Glasgow and at Glasgow University where she graduated in 1898. The following year she began her work at Hok-Chiang Hospital.
At the 1915 China Medical Conference, Dr Poulter read a paper outlining her obstetric experiences in Futsing. When she first went to China, she found methods used to assist a birth, crude in the extreme, and dangerous to the health of mother and child. It was not until 1902 that women were persuaded to enter the hospital at Futsing for confinement, and then, only four responded to the invitation. The annual intake increased gradually until in 1913 the number of hospital confinements was 247. In 1921 the medical mission at Futsing was handed over to the American Methodist Episcopal Mission, and it was with great regret that Dr Poulter relinquished her work there.
Figure 7. Hok Chiang City Hospital, China (1904) (Warrington Archives)
Figure 8. Miss Leybourn at Hok Chiang City Hospital Station Class (Spring 1905) (Warrington Archives)
The places and people that Amelia Leybourn encountered during her missionary work, no doubt will have made an impression on her and most probably, even shaped her missionary practice. She gained experience in some of the main areas of the Fuhjian province, where the Church Missionary Society were undertaking the bulk of their work, and it is from the wonderful photographs that we have in the Amelia Leybourn Collection, that we can gain a real sense of what her life was like, living and working in these places.
Part 8
A Natural Sailor: Travelling between England and China
We know from passenger lists that for many years, Miss Leybourn made regular trips between England and China. Why she was returning home to England we have not yet discovered, but we can presume that it is likely to have been to make visits to family or to undertake missionary work.
The earliest record of one such journey records a sailing from London to Hong Kong made on 16th January 1896. We see her name towards the bottom of this passenger list- her record reads 'single English female' and her intended disembarkation is recorded as being Hong Kong (Figure 1).
Travelling long distances during the 19th and early 20th century was no small undertaking for anyone and was certainly a particularly brave venture wot be undertaken by a women on her own. At the time of this journey, Miss Leybourn would only have been in her twenties. We can see on the passenger list that there are also a number of other single females travelling to Hong Kong, so it could be that these ladies like Miss Leybourn, were all part of an early missionary party.
We know that in 1907, Miss Leybourn made a crossing from Liverpool to China at the age of 38 years.
The next journey that we have a record of Miss Leybourn undertaking is again recorded on a British Passenger List for the 'Mongolia' on which she travelled 2nd class. The sailing was taken on the 23rd February 1912 for a crossing from London to Sydney. The record shows that Sydney was a stopping port only and that Miss Leybourn's final destination was in fact Hong Kong (Figure 2).
As mentioned previously, making a sailing of this nature was not like it would have been today, these journeys took weeks to make and the conditions in which the passengers were required to stay were much more primitive. We see in an article in The Sydney Morning Herald dated 3rd April 1912 that the 'Mongolia' on which Miss Leybourn was travelling, was docking due to dock into Circular Quay at Sydney. It records the vessel as being with the P&O line, having left London with many passengers and a full cargo, making calls at other ports on route (Figure 3). Miss Leybourn would have been 45 years when she made the crossing via Sydney.
Sadly only a few years following Miss Leybourn's voyage, the 'Mongolia' (Figure 4) hit a mine on 23rd June 1917, 50 miles South by W of Bombay and the vessel sank. The vessel was carrying passengers as well as mail for India, Australia and China as well as a full general cargo for Australia.
]
Five years following her trip on the Mongolia, we see Miss Leybourn making a journey on a ship called the Philadelphia (Figure 5), this vessel was part of the American Steamship Line fleet. Miss Leybourn is aged 48 years and sailing home from China on 15th May 1917 (Figure 6).
Figure 6. British Passengers List for the Philadelphia sailing China to Liverpool on 15th May 1917 (The National Archives)
In 1924, Miss Leybourn traveled on the 'Kalyan' a member of the P&O steamship fleet. She embarked in London bound for Kobe. The passengers including Miss Leybourn embarked on the 15th February 1924. Miss Leybourn is recorded as being 55 years of age, travelling as a Missionary Nurse and with an intended permanent residence in China (Figures 7).
We know that the 'Kalyan' was a passenger vessel built in 1915 and owned by P&O Steam Navigation Co. Ltd. It made its first appearance in Southern waters when she left London on 22nd December 1922 for s single round trip. Her tonnage was 9144 gross and measured 480' length, 58' breadth and 7040 horsepower (Figure 8).
Then in July 1931, Miss Leybourn appears on an Out-Going Passengers List for person leaving the United Kingdom on ships bound for areas out of Europe. She is travelling again on the 'Kalyan' embarking at London and bound for Yokohama. The vessel departed from London on 23rd July 1931. Miss Leybourn aged 62 years is recorded as being a Missionary permanently residing in China and bound on this voyage for Hong Kong (Figure 9).
The next journey Miss Laybourn appears on is a journey home from London to Dairen. She travelled on the Alfred Holt & Co. vessel the 'Patroclus' which is recorded on the Passengers List as carrying the 68-year-old Miss Leybourn in 1st Class as a Missionary Nurse returning from China to reside at an address in Flixton which we know was Miss Leybourn's home. In the final column of the list, we see that Miss Leybourn is recording her permanent residency as England, so this may record the final voyage which she made at the end of her missionary career (Figures 10 and 11).
So, we can see from the various Passenger Lists taken from the vessels that Miss Leybourn sailed on, that she was certainly not averse to sailing and that she seems to have made trips every few years. Perhaps her calling to her missionary role allowed her to overcome any fears that she may indeed have had, or perhaps it was in fact her faith that gave her the comfort and reassurance for her to undertake these journeys!
Part 9
Returning to England
Expelling of Christian Missionaries
It has been estimated by some historians that some 50,000 foreigners served in mission work in China between the years 1809-1949. This ended however, after the victory of the Chinese Communist Party in 1949 when all members of missionary societies either departed or were expelled from China. Missionaries Arthur Matthews and Dr Rupert Clark were placed under house arrest but were finally allowed to leave in 1953 as the last two remaining missionaries to leave China. It is thought that our Miss Amelia Leybourn also left China in response to the Chinese Revolution. Upon returning to England, Amelia spent her final years living alone in a bungalow in Urmston where she was towards the end of her life, losing her eyesight.
Death
In 1939, Miss Leybourn is recorded on the England and Wales Register (Figure 1) as residing at 38 Kingston Drive, Urmston (Figure 2). The register states that she is carrying out unpaid domestic duties at the age of 68 years with notes reading '(Al Most Blin??)', suggesting that she was almost blind.
Figure 1. 1939 England and Wales Register (The National Archives)
Figure 2. 38 Kingston-Drive, Flixton, last known address for Amelia Leybourn (Image courtesy of Google Maps)
Our story ends with the death of Miss Amelia Leybourn, registered as occurring on 16th June 1948 at the age of 74 years. At the time of her death, she was still living in her bungalow in Urmston and unmarried. Her probate record states that she left a sum of £1800 14s 2d.
Conclusions
Our journey into the Miss Leybourn Collection started with a single newspaper article on the British and Foreign Bible Society. It was deduced from this, that Miss Leybourn may have visited towns such as Warrington, promoting the work of missionaries. It's fair to say that to an extent, this may have affected the image that she portrayed of both herself and of China and Chinese culture. She would clearly only want to be telling people about the good of the missionary work and perhaps how vital it was as a civilizing influence.
So, what have we learned about Miss Leybourn's very full life? She was certainly a very brave lady, embarking upon adventures that many women during this period, would never have even considered. She seems not to have been fazed by the prospect of working at a mission where only a few years earlier, all the missionaries had been killed.
Miss Leybourn appears to have left her collection to Warrington Archives, perhaps as a means of educating the people of Warrington about Chinese culture, and perhaps also as a way of forever preserving her wonderful life.
This marks the end of this blog series, we hope that you have enjoyed reading about the story of Miss Amelia Leybourn and stay tuned for more stories from the Archives.